The Kerry Health and Nutrition Institute team provide their perspective on the 10 Key Trends in Food, Nutrition & Health 2018 from New Nutrition Business, as well as related resources on the KHNI website.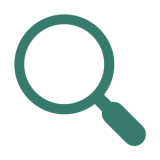 Authenticity and Provenance
This trend embodies the consumer need to know more than ever about products. Romanticizing ingredients with historical uses, such as stinging nettles being used to treat joint pain centuries ago, provides the extra draw to a product and often provide a health halo. Artisanal products, ingredients with a sustainability story, or just simplicity in an ingredient label all fall within this trend. Since the main driver of this trend is consumer trust, it's critical to ensure products with the health halo consumers associate with premium products are actually healthy.
Digestive Wellness
Digestive wellness is propelled by new ingredients and backed by emerging science. The desire for consumers to feel benefits from food they eat creates a strong consumer demand for this category. Foods that can help reduce feelings of gas, bloating, or more severe gastrointestinal symptoms are the focus in this trend. This could include 'free-from' foods for consumers looking to avoid gluten, lactose, dairy, or FODMAPs. It also includes added-benefit ingredients like prebiotic fibers, probiotics, and fermented foods.
Additional resources: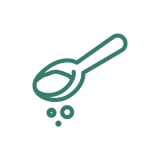 Sugar
Sugar has been a main nutrition target in foods and beverages for years, and this trend will only continue. Public health recommendations and tax legislation are driving reduction in sugar content of foods across all categories. The answer to the question 'what is the best solution?' is continually being explored. For now, natural sources of sweetness like honey, or stevia for alternative sweeteners, seem to be getting a free pass with consumers.

Beverages Redefined
One of the main victims of the crusade against sugar, nutrition innovation for beverages is a way to drive the category forward. Drinks fit a convenient niche that is able to be customised with nutritious ingredients in ways some foods can't be. Functional beverages like kombucha, ready to drink caffeinated drinks like coffee and tea, and protein drinks are some areas of innovation. The ability to incorporate protein, fiber, whole grains, and fruit and vegetable servings will link this trend with the snackification trend.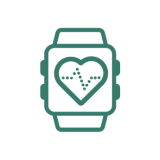 Personalisation & Fragmentation
The personalised nutrition movement is one mostly driven by advancements in technology, in many cases just waiting for science to catch up. Technologies ranging from wearable fitness trackers to DNA and microbiome testing will drive demand for nutrition tailored for a specific individual. It is the concept of bringing what dietitians have been doing for years to the mainstream. The future of this trend may hinge on advancements in meal kit and delivery systems, 3d printing, and more.
Plant-based
Eating more plant foods like fruits, vegetables, whole grains, legumes, and nuts have long been the hardest part of dietary recommendations for many of us to adhere to. The presence of this trend on the list signifies that food technology innovations have found ways to help plants make it into our diet in tasty, convenient ways. Products with plant protein and vegetable-based pasta are just a couple of examples of this trend's power for stealth health.

Good Carbs, Bad Carbs
Carbohydrates have been the target of many diets in the past few decades as a strategy to reduce overall calorie intake. Many of these diets focus on shifting intake of 'bad carbs', often referring to sugar or starches with minimal other nutritional value, to 'good carbs' like fruits, vegetables, whole grains, and legumes. Fiber is often a key differentiator between a 'good carb' and a 'bad carb'. This trend ties strongly with plant-based, such as the example of using vegetables as a base for pasta instead of refined starch.

Protein
With the pendulum swinging from 'anti-fat' in the 70s and 80s to 'anti-sugar', consumers look to replace these nutrients with something positive. Protein continues to serve this need due to its association with improving lean body mass, reducing hunger between meals, and the 'sportification' trend. People are looking for more protein in foods and beverages across categories, at increasing amounts. The key is to make sure the protein is from recogniseable sources, whether it is animal or plant based. Animal jerky, cheese, and nuts are seeing their way into more and more product formats because they are familiar foods people trust.

Fat
'Fat is back' is a common headline to see in nutrition news, for a few different reasons. One reason is that taste is always the priority in foods. With sugar reduction being such a focus, fat is a way to add back flavor. In addition, research is expanding the list of what fats are seen as healthy. Dairy fats are being added to the list of monounsaturated fats like olive oil and polyunsaturated fats like fish oil. In other words, this trend is catching up with the dietary recommendation that the type of fat is more important than the amount. It is key to remember that too much fat is still not a healthy thing – products should be formulated with the right amount of fat to keep calorie amounts in a healthy range, and the right fats should be used to promote health.

Snackification
The fragmentation of mealtimes due to busy lifestyles has led to much more of our daily eating occasions being snacks instead of sit-down meals. This means nutrition from mealtimes now needs to be provided in convenient, snackable formats. The biggest opportunities here are to deliver on trends like sugar, protein, and plant-based in convenient and nutritious ways. Innovations that help deliver food groups like fruits, vegetables, whole grains, and legumes in a natural, recognisable way are key for the future.