A sad goodbye...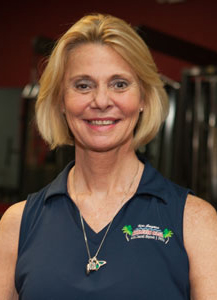 To staff, personal trainers, group fitness instructors, gym members, and friends.
It is with mixed emotions that after almost eight years of service I am stepping down as general manager of NSAC. I'm have decided to set off on new adventures in both business and my personal life.
I like to acknowledge and thank several people and groups. To, Rick and Michele Tauscher, it was my utmost pleasure to work aside these two-great people and dear friends and former owners. They allowed me to bring my experience and use that freely to make positive changes to the gym. To, the NSAC staff, my experiences with all of you were inspiring and made every day a joy to come to work, we were a great team. I am also so proud to say that I made lifetime friends of which I will always hold close to my heart. Most importantly, to all the members of NSAC, I extend my thanks for your love, acceptance, and contributions to make the gym a better place. Finally, to Andrew Pritchard, many thanks for his abilities to make an owner change into an easy transition.
My best wishes to Andrew and all NSAC. I hope to see you now working out with you and not for you.
All my love and respect,
Kelly Bryan
P.S. Leo, I will be there soon in spandex!